The marina at Barra de Navidad (technically Marina Puerto de la Navidad) is a lovely, if expensive, spot to settle in for a week, month, or a season. The rates are easily USA rates plus some, but get better the longer you stay. A slip here gives you access to the resort pool and facilities, and you still have access to the French Baker and water taxi service. Enjoy!
Approach:
The entrance into Barra de Navidad is through the channel in the SE corner of the eponymous bay. All clear, as long as you don't venture too close to the massive rocky headland to the south. Look for the channel markers just outside the breakwater, and favor the green side on entry, then the red side at the end of the break wall, as there is a sandy shoal that creeps out from the end of the wall (the green buoy is well out from the wall to keep you honest). At this point you can follow the well-marked channel SE toward the marina and lagoon. DO NOT be tempted to turn left/north toward the village. There is a massive shoal here, with limited room to maneuver, and plenty of small boat traffic. Just don't.
Docking/Mooring:
This is a tight marina with limited space to maneuver. Confirm your slip assignment and location, as well as tie options, before entering, with lines ready and a plan. There are plenty of people to help catch lines on the dock if you ask on Channel 22.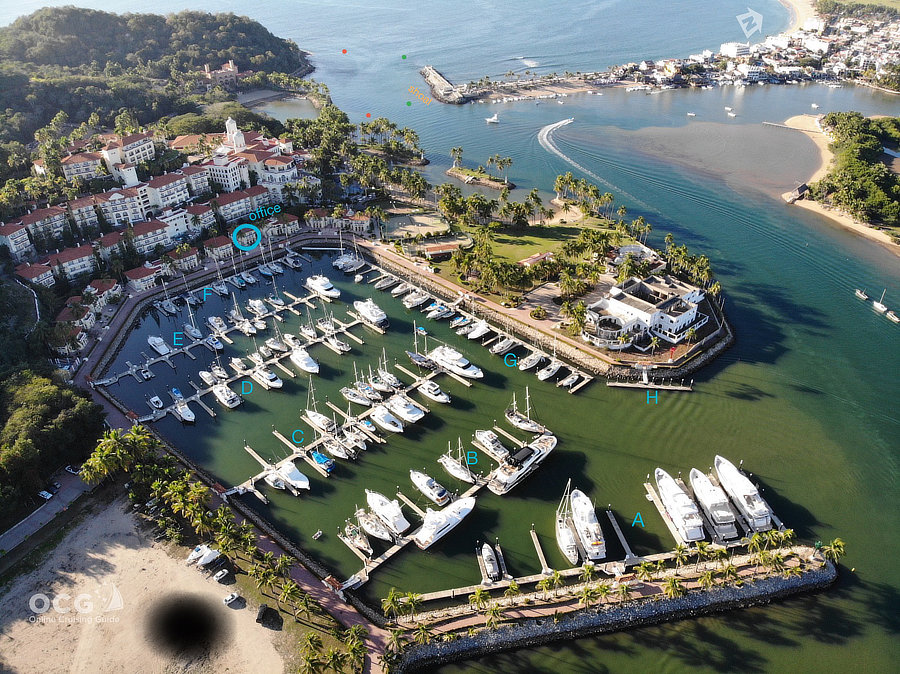 Click on gallery above title for more images.
Ashore:
The resort has just about everything you would expect, and it's all yours with your slip fee. Time to live high on the hog!
Don't Miss:
The secret pool! (wait, did I just blow it?). Never mind then (and as of Dec 2021, this is officially a no-no). Go to Secret Beach instead! It's even less of a secret, I think. A lovely walk along the resort/golf course roads leads you to the Pacific again, where thunderous swells come rolling into a steep beach. Stone steps take you up and over to a hidden cove with excellent swimming and a great place to hang out with a book or some friends.