San Evaristo is a popular stop for boats transiting up and down the coast here, as it's got excellent protection from all but strong SE, and allows quick access to the choke point of the San Jose channel so one can time the wind vs current equation through that somewhat notorious gap. There are two anchorages here, and a cute if VERY quiet fishing and beach village. There are also salt works to the north, but I'm not sure they're still in operation. Fish is trucked out of San Evaristo every few days to the markets in La Paz.
Approach:
From the north, note the sometimes troublesome San Jose channel, where wind vs current can create a sloppy mess, From the south, all is open once you clear Roca de Foca and the other rocks and islets north of Isla San Francisco, and the current effects don't usually seem to kick in until further north. Give either headland normal clearance. Most favor the north side on entry.
Anchoring:
The outer anchorage has excellent north protection, and is easier to enter and get settled if light is fading. Anchor in 15-25 feet, sand. Still just a short dinghy ride to the beach. The main/inner anchorage has a few private moorings in the SE area, so make sure to keep clear of those and any floating fish traps/gear. Anchor in 15-30 feet of sand/gravel with good holding.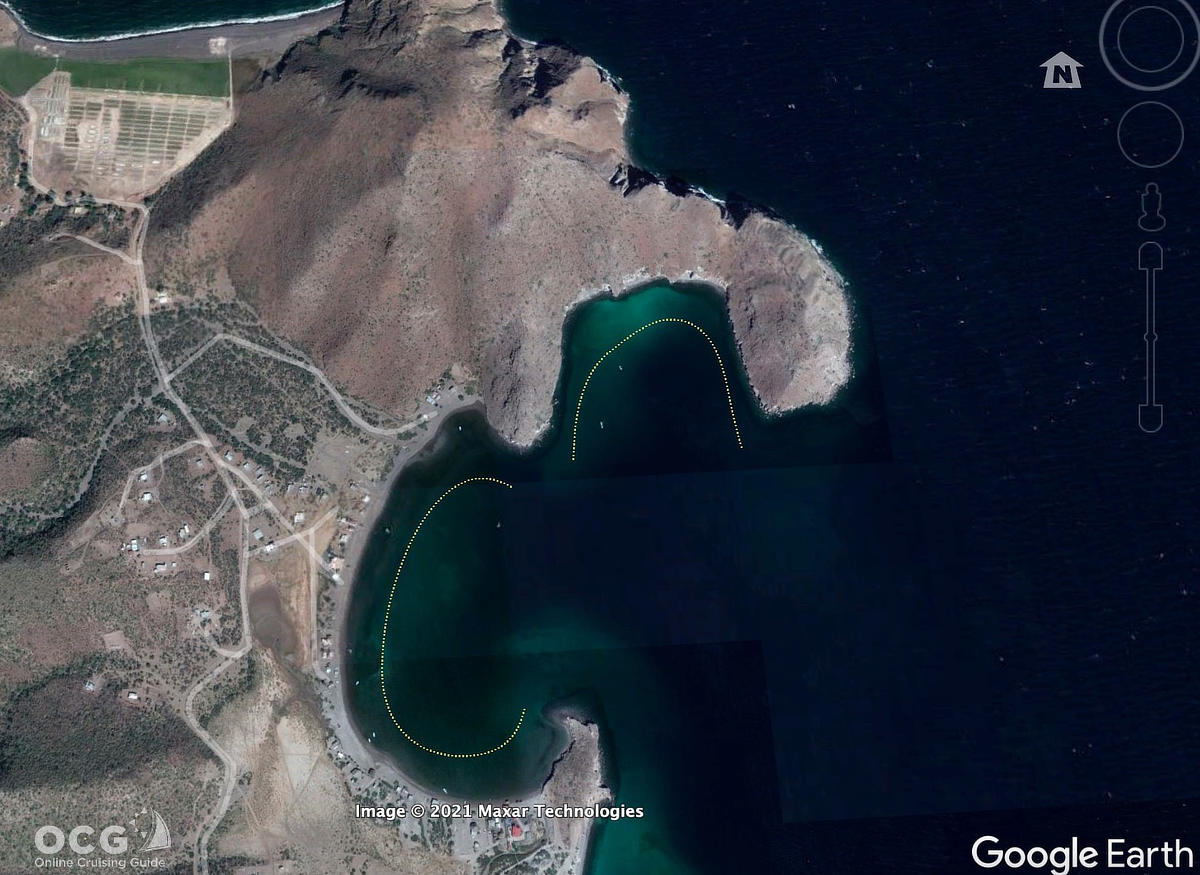 Click gallery above title for more images.
Ashore:
There is a supposedly good restaurant on the south part of the beach, although it has been closed EVERY time we've been there. There is also a small market about a block off the beach above the water station, near the Y in the dirt road. Water and ice are sometimes available.
Don't Miss:
Swinging into San Evaristo with a winter norther on your tail. Maybe you came from San Marte or even further north, and anchorages in between are all rolly mess. Douse the chute and turn the corner into San Evaristo and you'll find a delightfully calm and flat spot to catch up on sleep, with fun stuff ashore if you choose. Nice.