This place caught my eye on Google earth when first starting to dream about places to go in the Sea of Cortez. It does not disappoint. A solid day sail from La Paz, it's just far enough away to drop off some of the crowd, and the aesthetic beauty of the place is unsurpassed. Always worth a stop when going north or south.
Approach
Quite open from the south, but the northern approach is littered with small islands and semi-submerged rocks. Make sure to get a bearing on Roca de Foca and the others in this area, and keep a close eye out.
Anchoring/Mooring
The primary anchorage is the obvious semi-circular bay on the SW side of the island. You will typically find only multihulls in the far SE corner where the beach curls to a point, as it's quite shallow in this area. The north end of the anchorage carries depth much better close to shore, if that's your interest. No matter where you drop, it's good holding sand in 8 -25 feet or more.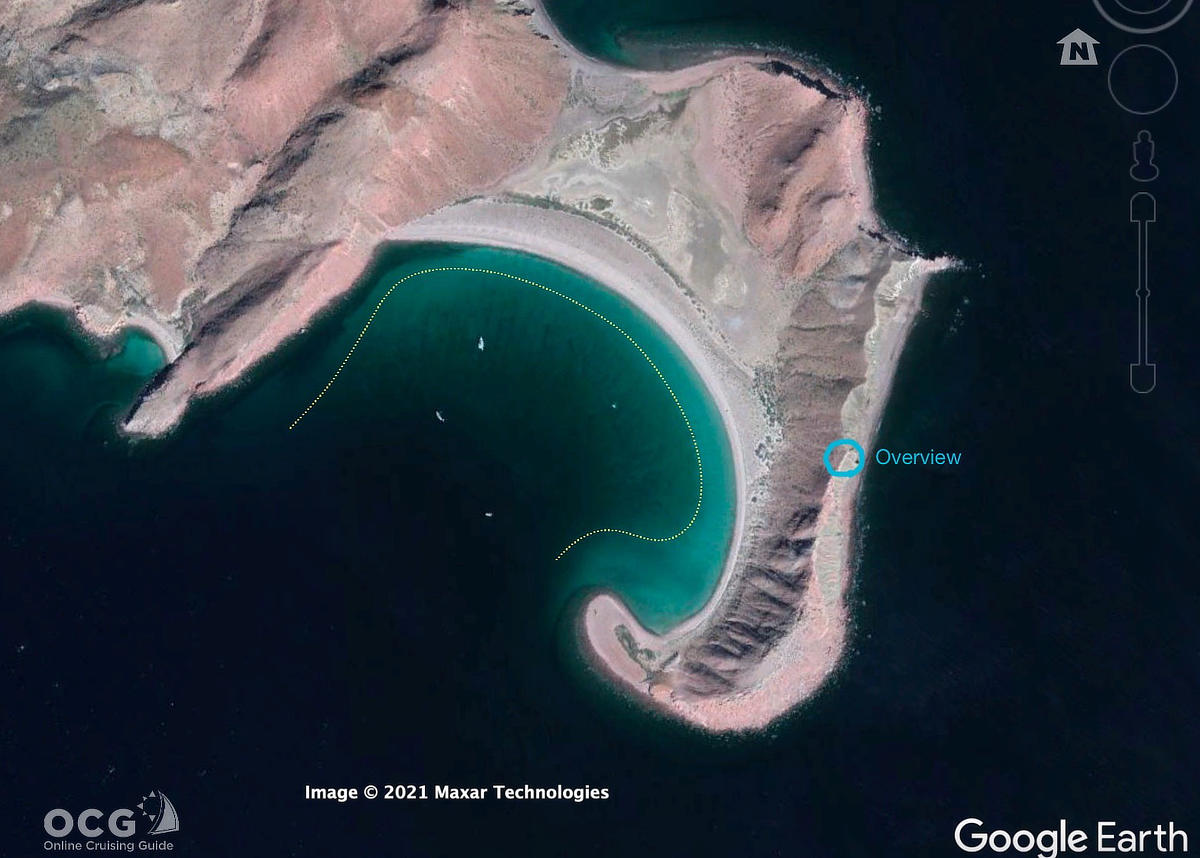 Click gallery above the title for more images.
Ashore
There's good hiking to be had, and rock/driftwood perusal on the NE beach, across the low saddle of the island. And of course, the obvious and dramatic sweep of tropical beach. Shouldn't forget to mention that. There can be, at certain times of year (typically after some rain) no see-ums in the salty flats behind the beach, and on still nights they might come out to ravage cruisers in the anchorage. It's rare, but a bummer when it happens.
Don't Miss
Grab your camera and head up along any of the trails that take you and your crew up along the knife ridgeline that makes up the south shore of the island. It can be done as a loop with just a bit of rock hopping, the view from up there is stellar, and the photos of your pride and joy floating happily at anchor in this ridiculously photogenic place will be in heavy rotation on calendars, Christmas cards and social media profiles for years to come.