This is a gorgeous multi-lobed bay near the north end of Isla Partida, making it a great takeoff and landing spot when heading to and from Isla San Francisco further north. Daytime party boats come for the beaches, but the place is typically quiet at night. The notch in the south wall is one of our favorites, and USUALLY gives you some privacy since the area is so tiny.
Approach:
Wide open from all obvious approaches. Headlands are deep right up to shore, but beware of small boat traffic cutting these corners. As you enter the bay, you will see multiple options for anchoring.
Anchoring:
Choose from five place to anchor here, from the small northern lobe, to the popular middle lobe if you want to get jiggy with it, or the more sedate southern lobe, with options A) along northern wall; B) well in toward the beach; or C) in the south notch. All options are good holding over sand, but note the sloping bottom and make sure you have a good set if staying overnight, as nightly breezes can rip through here from all angles. Note that the south notch CAN offer some protection from corumuel seasonal winds, as long at they are truly SW and not west.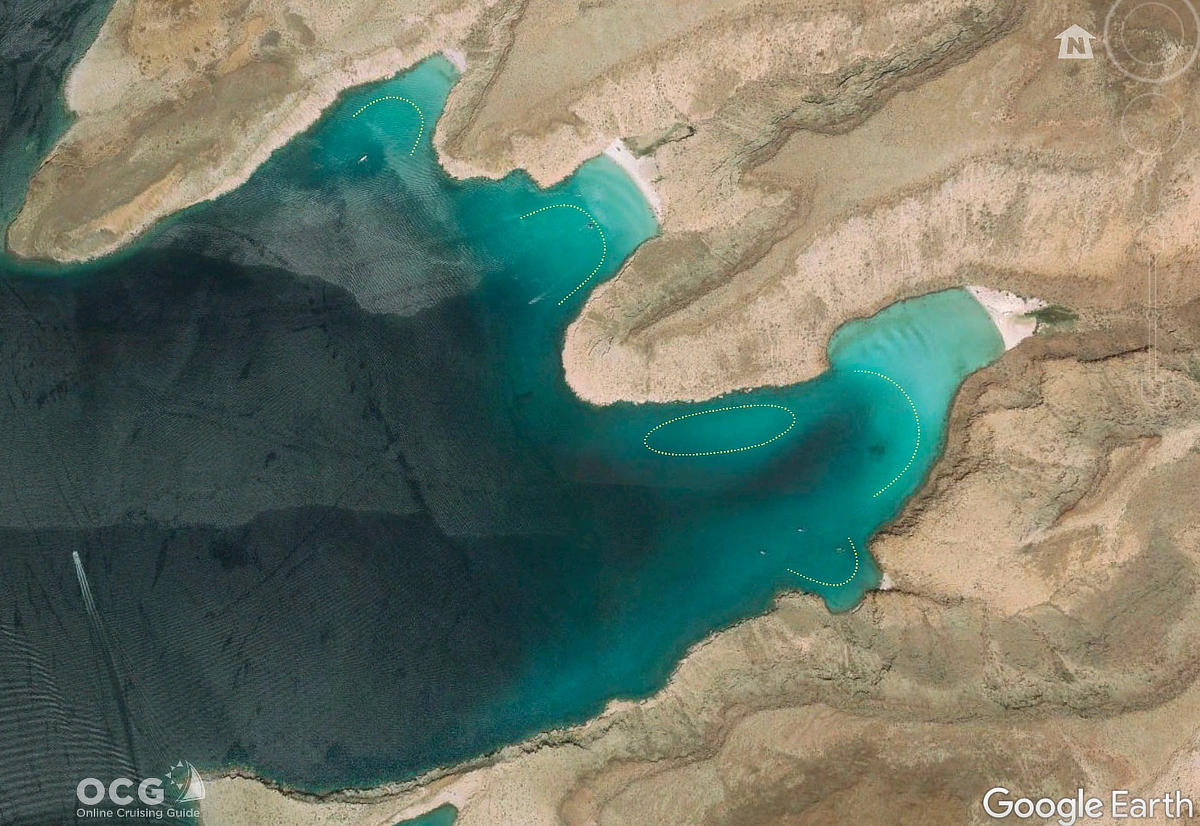 Click the gallery above the title for more images.
Ashore:
Steep high cliffs, large sandy beaches, and some limited hiking options.
Don't Miss:
There's a nice hike up from the beach on the southern lobe, wending up to a high point on the other side of Isla Partida. Good exercise and a lovely view.