El Candelero (we've seen Ensenada del Candelero, Caleta El Candelero, etc.) is a sweet, well-protected two lobed bay on the northern third of Espiritu Santo, open to the west and south. There's cool canyon hiking ashore, a smattering of excellent snorkeling, great paddle boarding opportunities and in general a great place to kick back. The rock spine in the middle of the bay limits the number of boats a bit, preventing it from feeling crowded. We spent a fabulous New Year's Eve here with three other boats, and won't soon forget it.
Approach:
Isla Ballena is your only real obstacle to the south, and it's quite open when approaching from the north. Deep water right up to the headland on the north.
Anchoring:
There is ample room for 3-4 boats on either side of the center rock spine, anchoring in 20-30 feet, good sand holding. Most choose the northern half during winter months to avoid northers. Note this anchorage is NOT protected from seasonal (spring/summer) corumuel winds.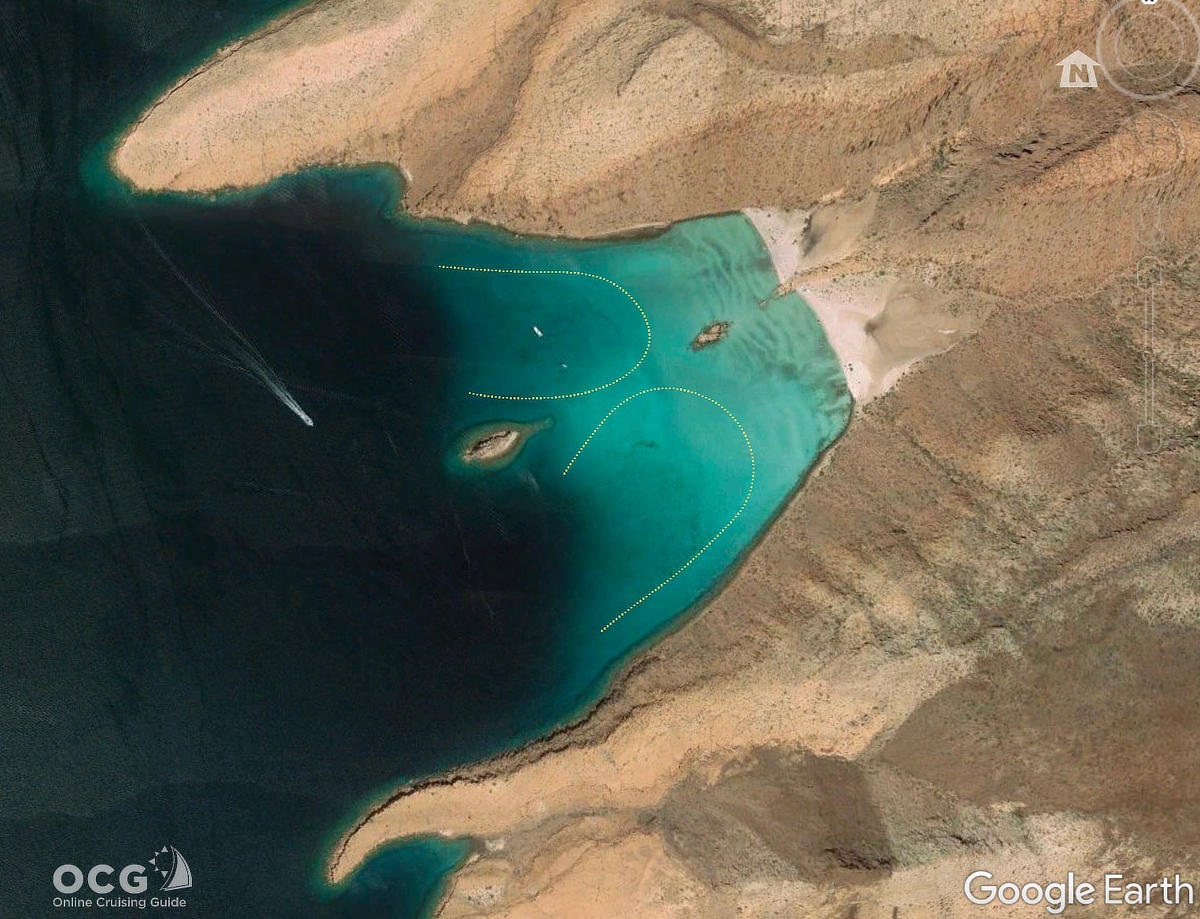 Click gallery above title for more images.
Ashore:
A really fun trail leads back through a narrow, high-walled canyon with a bit of an obstacle course. Cool in the mornings in there, and visually stunning.
Don't Miss:
If you haven't gone on an epic multi-hour paddle on your SUP yet, this is the place. Go north or south, and wend your way in and out of all the various coves and anchorages, with stellar views of rocks and sea life below, with hot red rock jumbles and cliffs above. Outstanding.