A truly beautiful setting to hike and explore, Los Gatos is jaw dropping during the golden hours of sunset and sunrise, year-round. Protection is decent in civilized weather, but it's not a great pick if things are getting sporty.
Approach:
Give good clearance to the points that mark the north and south ends of the bay, and note that there are TWO reef areas that extend from the shore in the SE area of the bay. Best to favor the northern half of the bay until you are well inside and can get fully oriented. The prominent and reddish Punta El Toro basically bisects the bay, making it easy to know where you are.
Anchoring/Mooring:
Most anchor in the northern area of the bay, but in south weather you can find decent protection between the reef areas, or near shore in the SE part of the bay. This is somewhat more technical anchoring, and probably not for deep draft vessels. Anchor in sand and some cobble in 12-25 feet.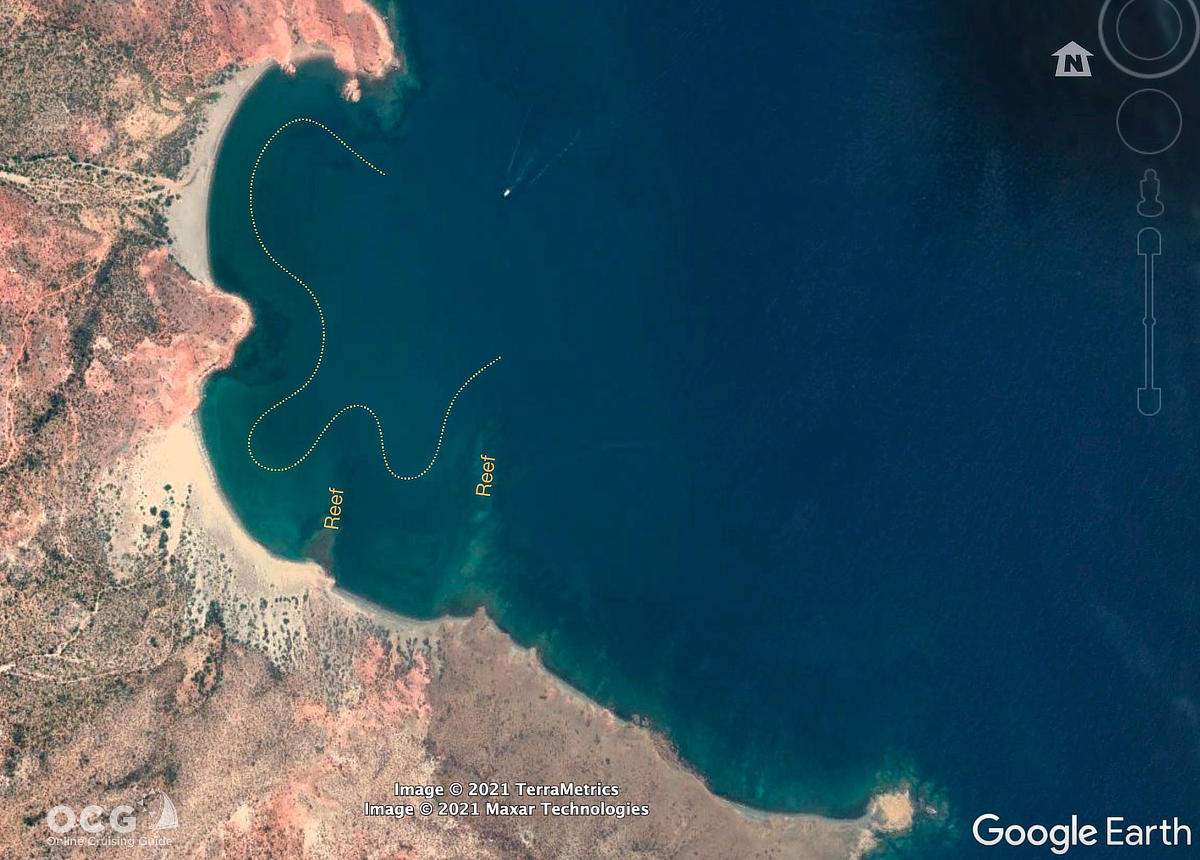 Click gallery above the title for more images.
Ashore:
This anchorage is a favorite of hiking cruisers, and for good reason. You can knock out quite a few miles on various trails north to Punta San Telmo, and south to some salt flats and the tiny community of Timbabiche, which is a fun anchorage in its own right. There are also excellent views and photo opportunities from the small peaks that line the shore.
Don't Miss:
Take your time to wander around the various nooks and crannies of this otherworldly sandstone sculpture of a place. Reds, yellows and grays, sometimes green rock in sweeping layers and slowly eroded gooey looking shapes make for great photos and a unique sense of place.