Cruisers zoom past this spot a hundred times in the summer, and never think to stop. True, it's narrow in there, without a lot of swinging room. It's also open the the east, so chop can sometimes find its way in. But when conditions are right, this is a very cool little space to drop the hook and enjoy your own private bay. Although sometimes kayak campers come to the beach.
Approach
Easier than it looks. You can approach the west entrance of the gap between Pata and Bota from the north, south or SW. There is one primary hidden hazard to avoid – the rock pinnacle immediately to the east of Isla Jorobado (about 200 meters), which lines up almost precisely with the channel between Pata and Bota. As long as you stay in the middle of this space or toward Pata y Bota, you'll be just fine. The other hazards are land and rock forms you can see. Obviously don't try this at night.
Anchoring/Mooring
There is room for two boats, although it will not likely feel that way. We like to drop the hook in 30-35 feet in the center of the channel, just to the west of the tongue of white sand that is visible spilling through the eastern gap between Pata and Bota. Not a great place to put out lots of scope. You shouldn't be in here in feisty weather anyway, so should be pretty comfy at 3:1 or so.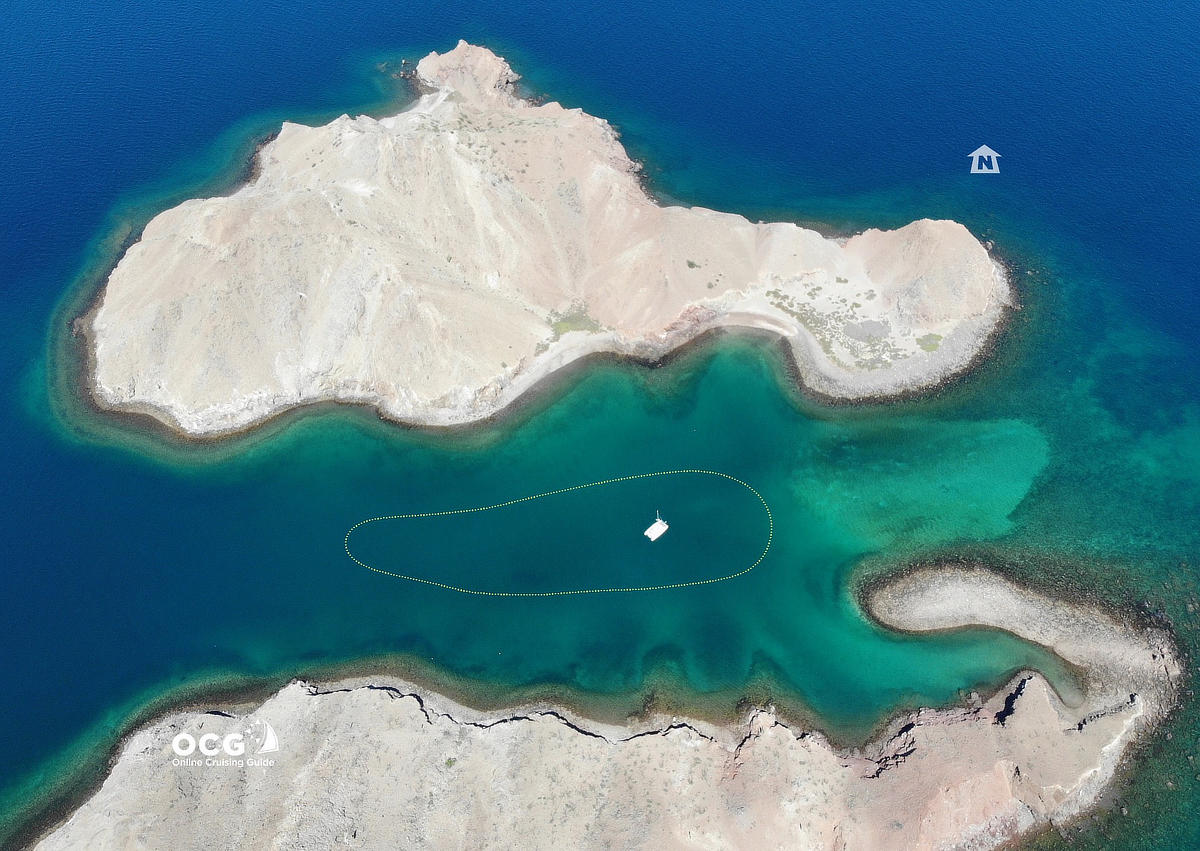 Click on image gallery above title for more images.
Ashore
There is a very pretty and small beach toward the east end of the channel on Pata that is sometimes used by kayak campers. Excellent spot for some beach time.
Don't Miss
Get some exercise with a snorkel/swimming lap around Pata or Bota. Rare opportunity to do a loop with lots of fun stuff to gawk at. Around Pata (the north island) is just under one mile. Around Bota is a bit less, maybe 3/4 of a mile?
Click on gallery above title for more photos.