La Gringa is a common gathering place for the BdLA summer tribe, in particular during full or new moons, as the 9+ foot tides cause the small estuary to flood and then pour out of the small stream, creating a natural sluice ride. Great excuse to get together over some cold beverages, float in the heat and act like 8 year olds. Perfect.
Approach:
Wide open from any reasonable angle. Only need to clear Punta La Gringa and enter the bay.
Anchoring:
It's a wide-open bay with good holding pretty much everywhere. Note that the obvious anchoring area tucked up in the NE side behind the spit is actually quite deep, like 50+ feet. Most will head west down the beach a bit and anchor in 25-35 feet. Good holding sand. The very far west end, under the "La Gringa" sign on the slope above, can become rather shallow in a big tide situation, and has some rocky bits strewn around.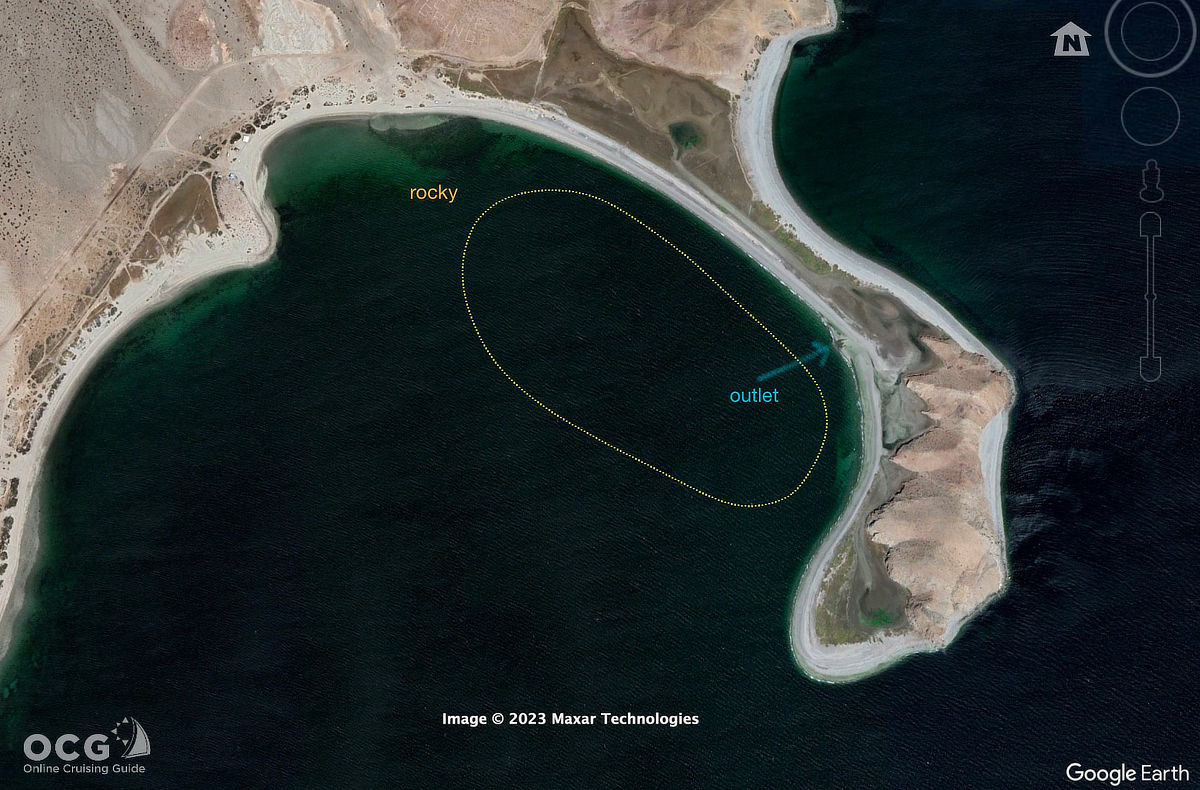 Ashore:
This is a popular day tripping spot for locals and vacationers alike, with seasonal campers and sometimes weekend music (boom boxes and cars) ashore. Some nice walking around the point.
Don't Miss:
Sluice riding the estuary stream on a full or new moon. Super fun for the whole family, and an excuse to grab your biggest life jacket, floaty duck, SUP, blow-up lounge chair – whatever floats – and glide along with the current on your own (nearly) endless river. It's a hoot. Land your dinghy at the west side of the stream exit, grab your floaty and a beverage of your choice, and simply walk across the bar and plop down in the lagoon. And wait.