Los Muertos (now officially called Bahia de Los Suenos – Bay of Dreams, as "Bay of the Dead" failed the focus group, we suppose) is the typical jumping off and arrival point for boats making the southern crossing to the mainland, generally between here and three destinations: Mazatlan, Isla Isabel/San Bias, or Banderas Bay. It's a lovely stop in its own right, with a sweeping bay, nice hiking and swimming, and a cute restaurant with wifi. Cell service is extremely limited, but this appears to be changing.
Approach:
The bay is easily approached from any reasonable angle. Give room to the northern headland, of course, and don't buzz the shore on the south side, either. Most tuck up into the NW corner as much as possible.
Anchoring:
Good holding in sand in 15-30 feet. If you hug too close to the point, watch out for rocky bottom.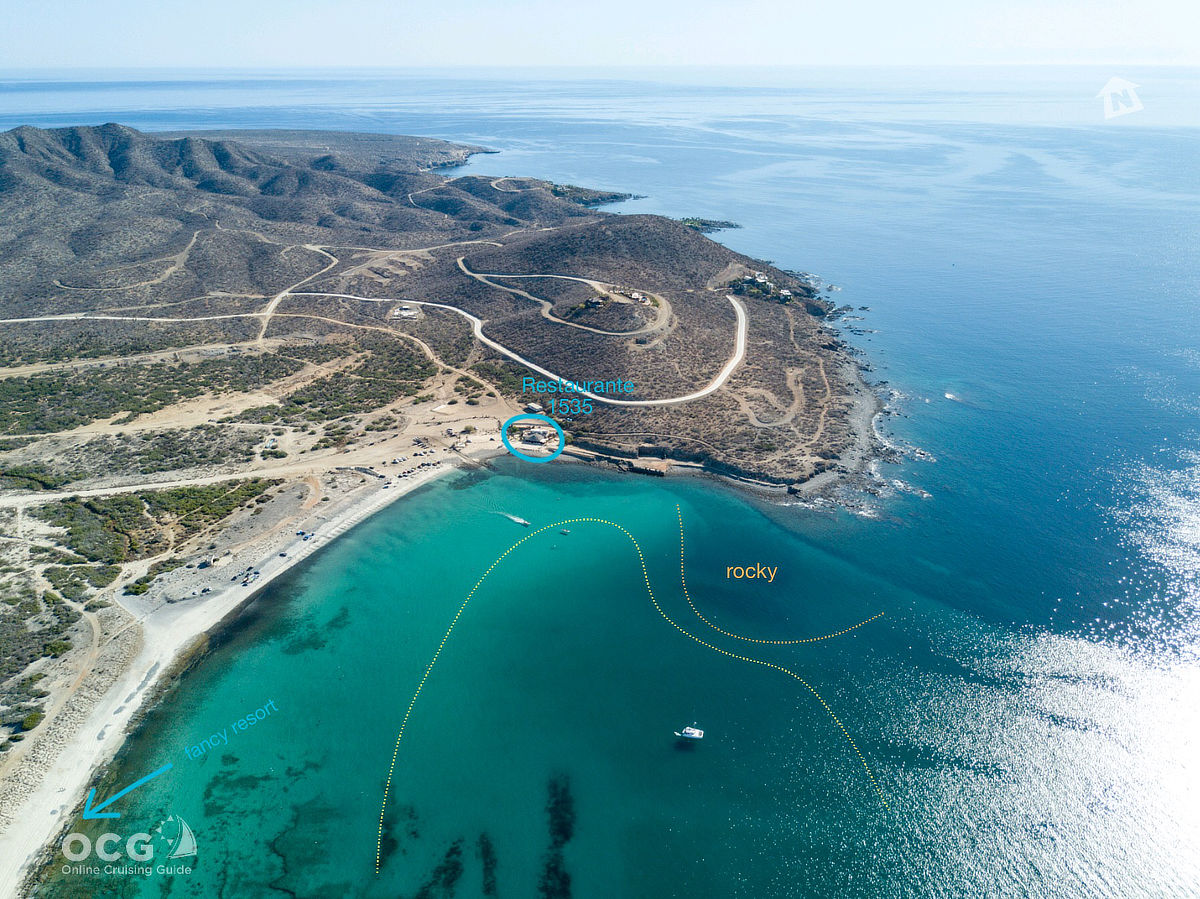 Ashore:
The aforementioned restaurant, 1585 in the northwest corner, and a growing resort in the central and southern part of the bay. There is some hiking up around the peaks above the northern headland, but this area is being groomed for further development, so things are changing quickly.
Don't Miss:
Checking in with family and friends online before departing for the crossing, or using the wifi to re-engage with the world after a few days on the high seas. The restaurant has decent food and good drinks, and is a friendly place to hang out.