Bahia Falsa is the first anchorage to the north of the La Paz channel entrance, and just a short five miles or so from the anchorages in town. This is an excellent place to escape the hustle and noise of La Paz for a few days, work on the bottom, check systems, and enjoy some quiet nights on the hook. The highway (between La Paz and the commercial port of Pichilingue) does run right along the edge of the anchorage, so if you're looking for true peace, you're probably better off going further north, but for quick access (including by bus or taxi) to La Paz this place is hard to beat. While Bahia Falsa offers good north protection, it is wide open to the SW coromuel winds, so care should be taken during spring/summer evenings, and have a backup plan.
Approach:
A couple of the coves/bays along this stretch look very similar if coming from La Paz, so confirm on your charting setup that you are entering the correct location. Basically you need to stay clear of commercial traffic while turning east just south of the small peninsula that makes the commercial harbor. Facing east, Bahia Falsa will be straight ahead.
Anchoring/Mooring:
You can anchor almost anywhere in the bay, in sand at 10-20 feet. The head of the bay shoals quickly, leaving most boats to anchor more toward the high middle part of the bay, while others choose to anchor in the south end near Punta Colorada if weather is settled.
NOTE: A nasty bottom hazard has been reported various times on Facebook and other outlets. There may in fact be more than one, but recently the anchor-snagging apparatus was reported near Punta Colorada (south end of Bahia Falsa) at: 24° 14.851 N 110° 19.760 W.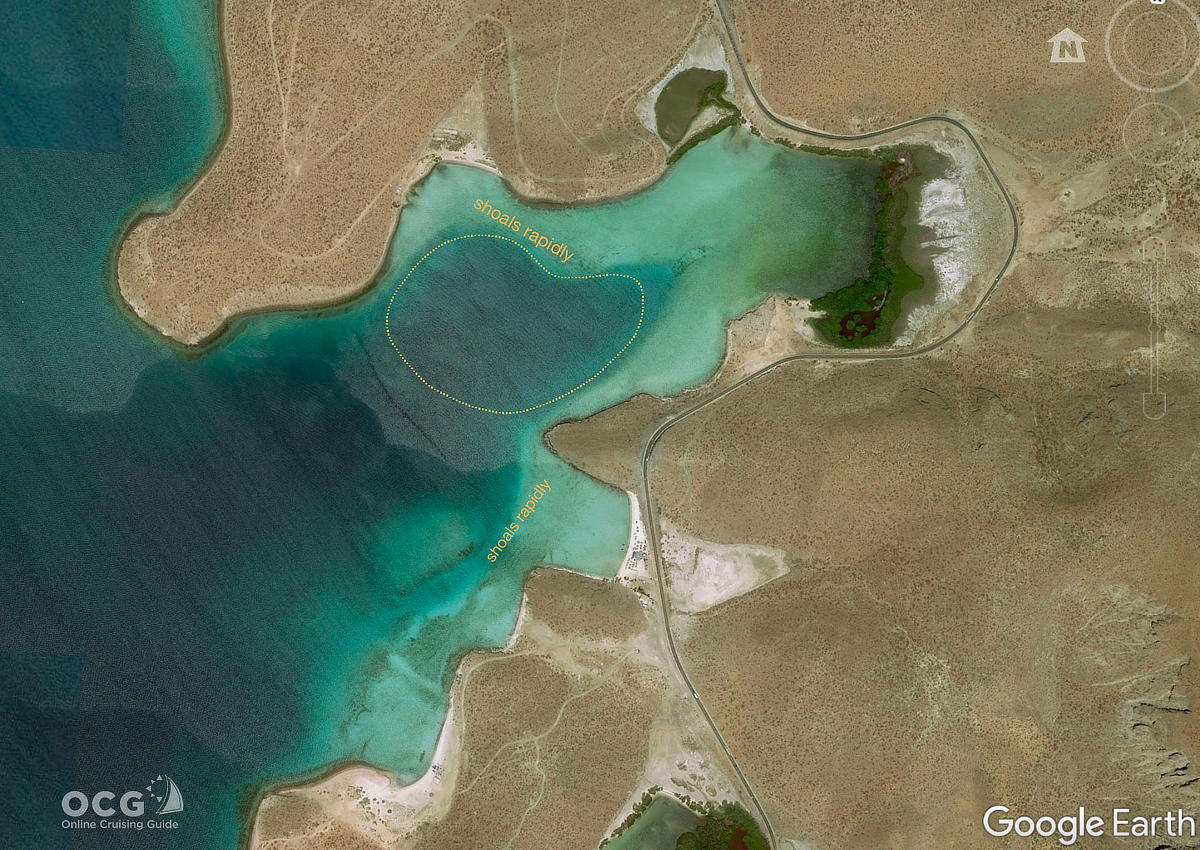 Click gallery images above listing title for more photos.
Ashore:
There is a palapa restaurant, small beach area, and the aforementioned road to get into town.
Don't Miss:
Cleaning the bottom after too much time on the hook in La Paz. It's an excellent spot to take advantage of clear water.