This place is beautiful, and can offer a welcome change of climate from some of the more still and sweaty anchorages to the south. This is courtesy of the rampant and intense westerly winds that call this place home. Nearly every night. All night. Often during the day, too. If you don't like breeze, this isn't your place. If you do, stay a while. It's lovely here.
Approach:
The approach from the south is straightforward, with the requirement of rounding on the outside of the rock islet that marks entry to the bay. There is a scattering of rock/reef to the north, near shore, which must be marked and cleared if coming in from the north, or continuing your journey in that direction.
Anchoring/Mooring:
It's a large bay with room for a dozen boats, although you'll be hard-pressed to find more than four there at any given time. The best protection from SE breeze is in the SE corner, of course, but if the west wind has a bit of north in it, the least amount of fetch is at the west end of the beach. Choose your poison based on conditions. All is good holding sand in 15-30 feet.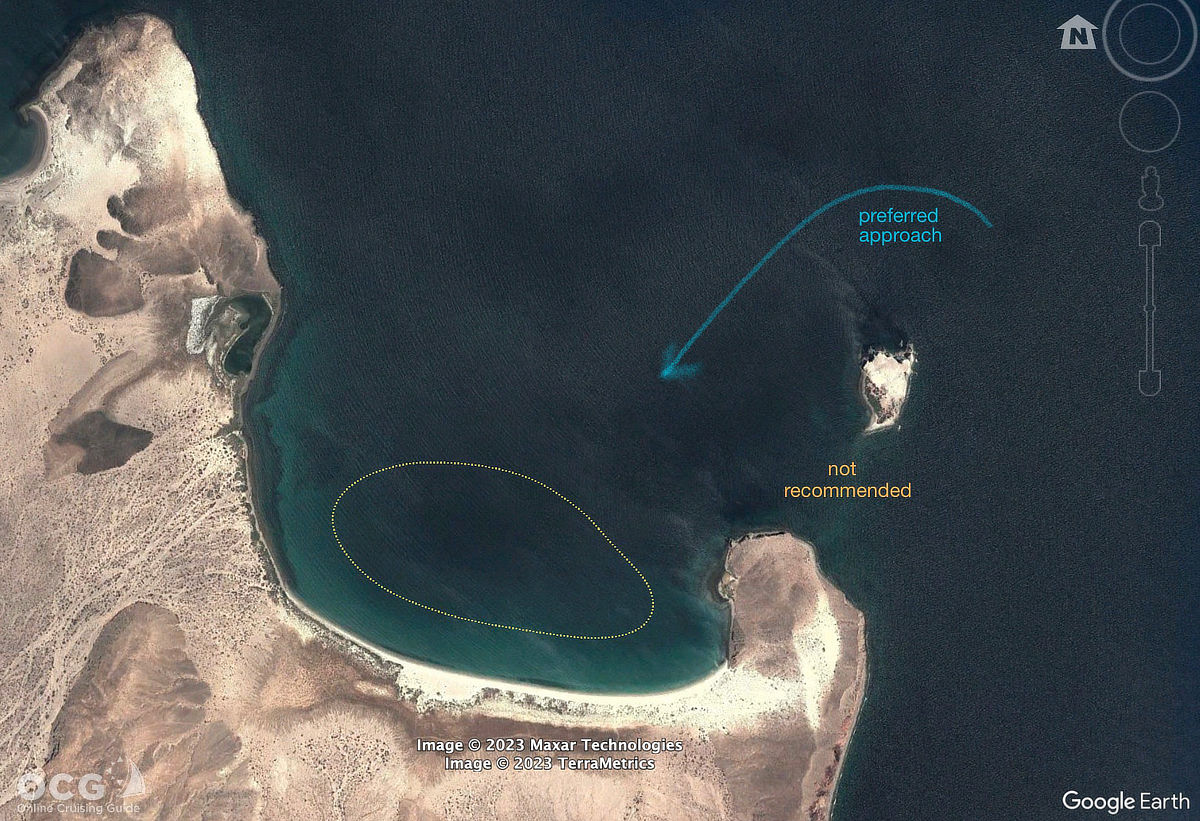 Ashore:
This is a spectacular beach custom made for strolling, with the added bonus of a hike up the dune on the SE side, created by the notorious breezes that blast through here, slowly stealing grains of sand from the beach, and depositing them up the slope to the sandy crest. The view from up top is worth the minor slog.
Don't Miss:
Hike up that dune! And after all that work, enjoy a (hopefully) cool-ish westerly all night, and maybe most of the day. There have been times when the rest of the area is sweltering, and we've found a nearly sweat-free respite here at Alcatraz.