Once hailed as the "Galapagos of Mexico," this tiny volcanic island is a favorite stop for many cruisers north or southbound, and when crossing between mainland and the Baja. It's a National Park area, and a primary rookery for boobies (including blue-footed) and frigate birds. The scenery, bird activity, excellent snorkeling and fishing bring us back whenever possible.
Approach:
Open approach from any quadrant, but keep your eyes out for shrimp boats to the south and east, and whales in season. Give the rocky points on east and west of the bight good room, as surge can surprise you.
Anchoring:
The south bight is kind of creepy, primordial and prone to surge. N-NW swell can wrap around the island and meet in the south bight, so be prepared. There is a large rock in the middle-west of the main bight, other than that you can anchor anywhere in 20-40 feet over rock. If you don't care for the sound of rattling chain, we would suggest the Las Monas anchorage instead.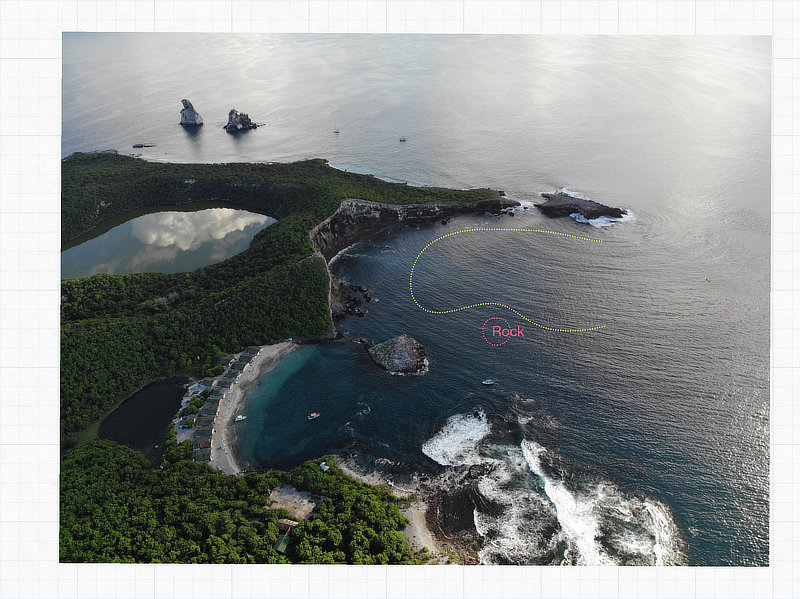 Ashore:
Birds, birds, birds! And a small seasonal fish camp, and typically some biologists doing bird research in a small camp on the eastern shore. There is a small network of hiking trails that can take you to the green caldera lake, up on the ridge lines, or past the remains of the old school building left behind from busier days. The best shore access is certainly by dinghy into the south bight, where there is an inner bay in front of the fish shacks. Make sure to pull the dinghy up in a way that doesn't interfere with the working fishermen.
Don't Miss:
Hike through the remains of the school/community center and up the steep trail to the top of the SW ridge. Most seasons you will find boogies nesting on the ground, and frigates in every tree. They are largely oblivious to human presence. Pick your way through carefully to minimize disruption, and don't forget your camera!