Santo Domingo is a natural stopover for those going into or coming out of Bahia Concepcion, as well as cruisers skipping the bay on their way north or south. Excellent protection from SE, decent protection from north, along with a solid cell signal mean this one has plenty to draw you in. It's a nice spot for a swim or short beach walk/hike, too, so stay a while.
Approach:
Give the points on the north end of the peninsula that forms Bahia Concepcion wide berth because of offlying rocks and odd currents. The northern point that forms Bahia Santo Domingo should also be given 1/4 mile of offing. Otherwise clear with no known hazards.
Anchoring:
This cove gets shallow quite quickly, so you probably won't end up very close to shore. If weather is settled, most choose the middle or south end of the bay, anchoring in good holding sand at 10-15 feet. If a north wind is blowing, you might choose the northern end of the bay for a bit more protection. There are some rocky/slab areas here, so keep a watchful eye when dropping the hook. Depths are similar.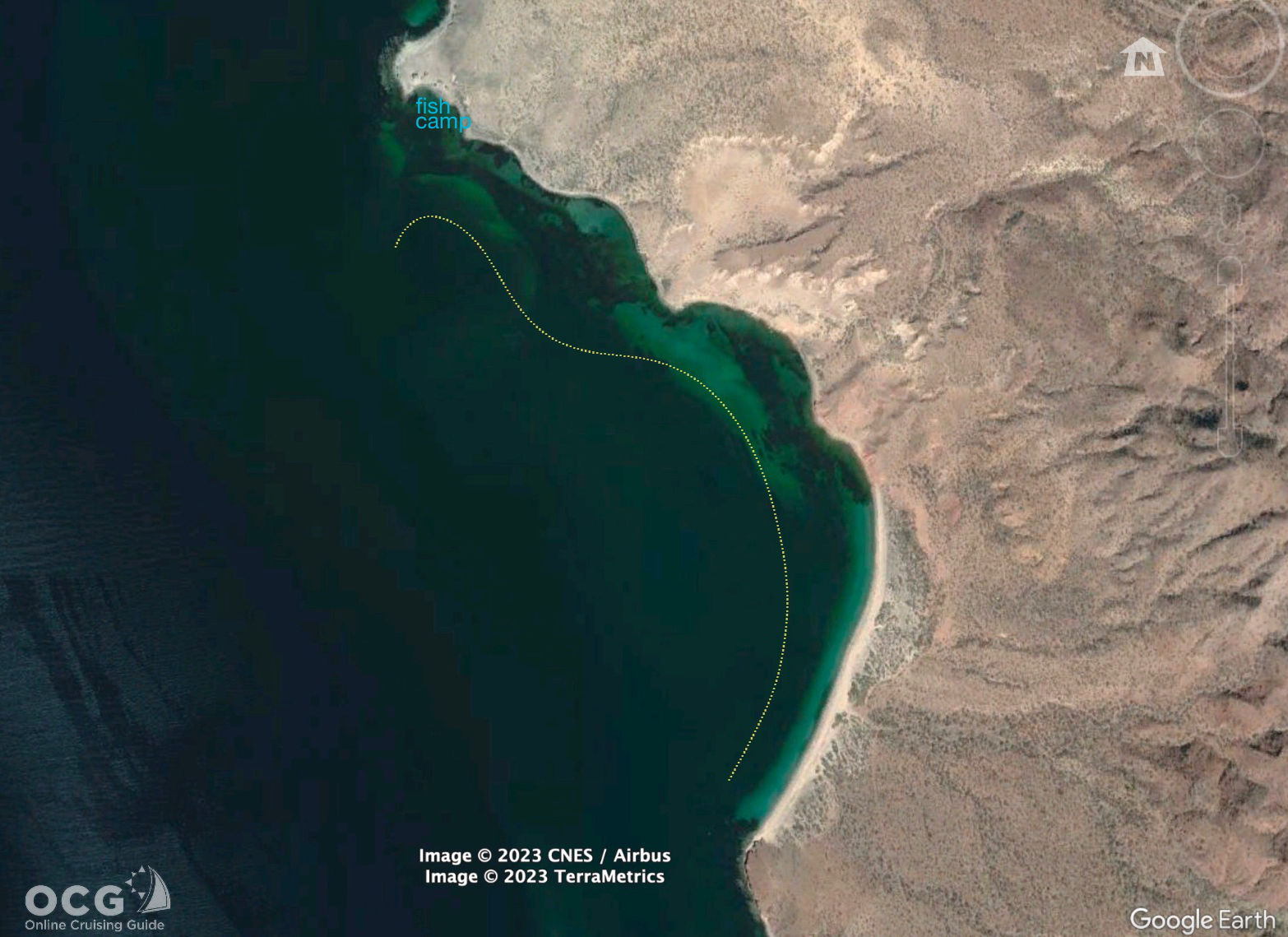 Ashore:
There is a permanent fisherman's house and outbuildings on the north end, along with a light on the point. Some meager hiking trails snake their way away from the beach that might be worth exploring.
Don't Miss:
Time to get caught up with the world. If you've been northbound, you haven't had cell service since Loreto, so it's probably time to drop a line to family and friends, and get caught up on news if you dare. For those coming south, you've had service around Santa Rosalia and also Punta Chivato, so no big deal for you.