Lots of cruisers never bother to come in here. And if you're always in the area during northerly weather, it makes sense that you would choose to spend your time in the more popular San Juanico, just a short distance south. But in SE weather that place can get blown out pretty regularly, and La Ramada is your answer.
Approach
If coming from south, in particular from San Juanico, give the rocky headlands good room. Otherwise straightforward. Note that the bay shoals much more quickly than it would appear. you're not going to go all the way into middle of the bay.
Anchoring
Drop anywhere you like in 5-35 feet, excellent holding sand. Keep a very close eye on the depth sounder, and dial in your depth, with room to swing, before dropping.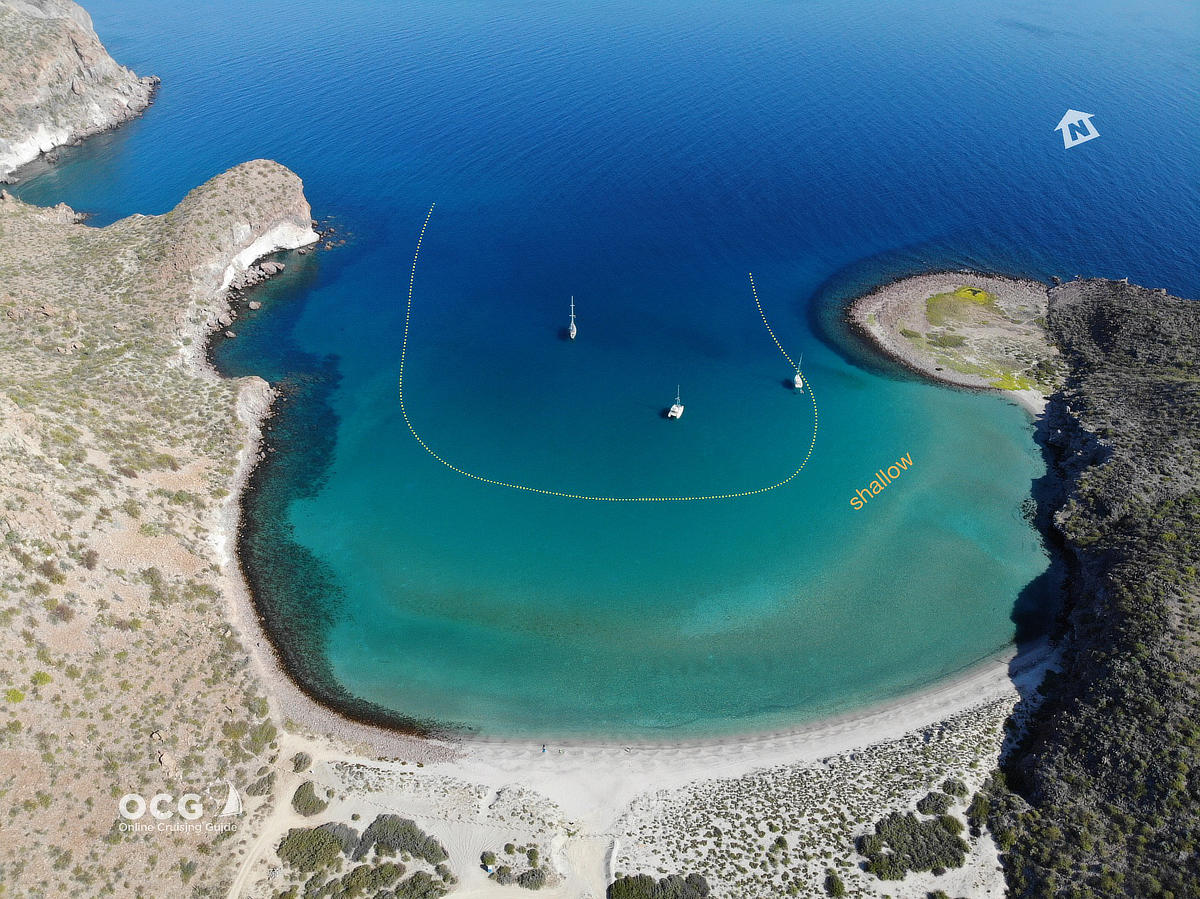 Click on gallery above title for more images.
Ashore
This charming and attractive little cove gives you access to all the same San Juanico sites and activities, but with a short walk added along the well established sandy road that runs between. Hike and explore to your hearts content, knowing that the boat is safe and steady in the SE winds.
Don't Miss
Stroll over to the cruiser's shrine tree and check out all the art and found mementos from all the boats that have been here before you. Maybe consider adding your own?